Come and enjoy the extension of our water park!
After many months of work, we can now tell you that we have refurbished the Splashh water park at the Cap Roig Nature Hotel! Bigger, with more slides and for all members of the family.
Before the refurbishment, our water park already had a super aquatic structure in the shape of an island (with palm trees included!) made up of a closed slide with transparent parts and a huge water bucket that fills and empties continuously. In addition, this island is surrounded by mini attractions in the shape of animals (whales, dolphins, crabs, birds, etc.) with which the little ones could play and soak in the water.
Next to the aquatic structure in the form of an island, we had a fantastic pirate area. On one side, there was a ship with slides, moving steps and even a mast, and on the other side, there was an incredible inclusive circular swing. These two areas were surrounded by sun loungers from which you can sunbathe and watch your children enjoy themselves, so they have double functionality. We also have a ping-pong table where you can show off your skills.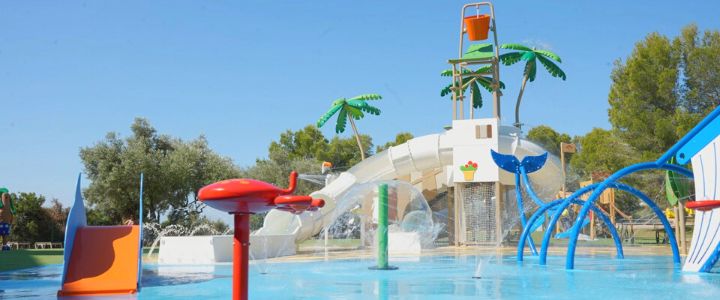 As you can see, the water park was already good, but after the refurbishment, it is even better! Thanks to the works of the last few months, in which we have removed the ground, created new structures and checked the safety, among other things, we have been able to expand and improve the Splashh.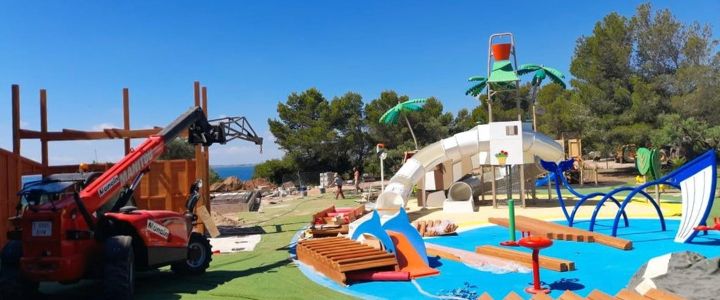 STAY AT CAP ROIG NATURE HOTEL!
We now have new slides for all ages: a faster slide with greater acceleration and two lanes together with which you can compete with your companion to see who gets to the end first.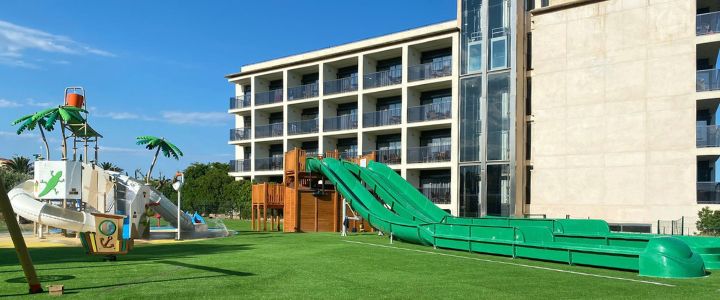 Opening: 24 June San Juan's Day
Stay at Cap Roig Nature Hotel and try them out!