Excursions in Benalmádena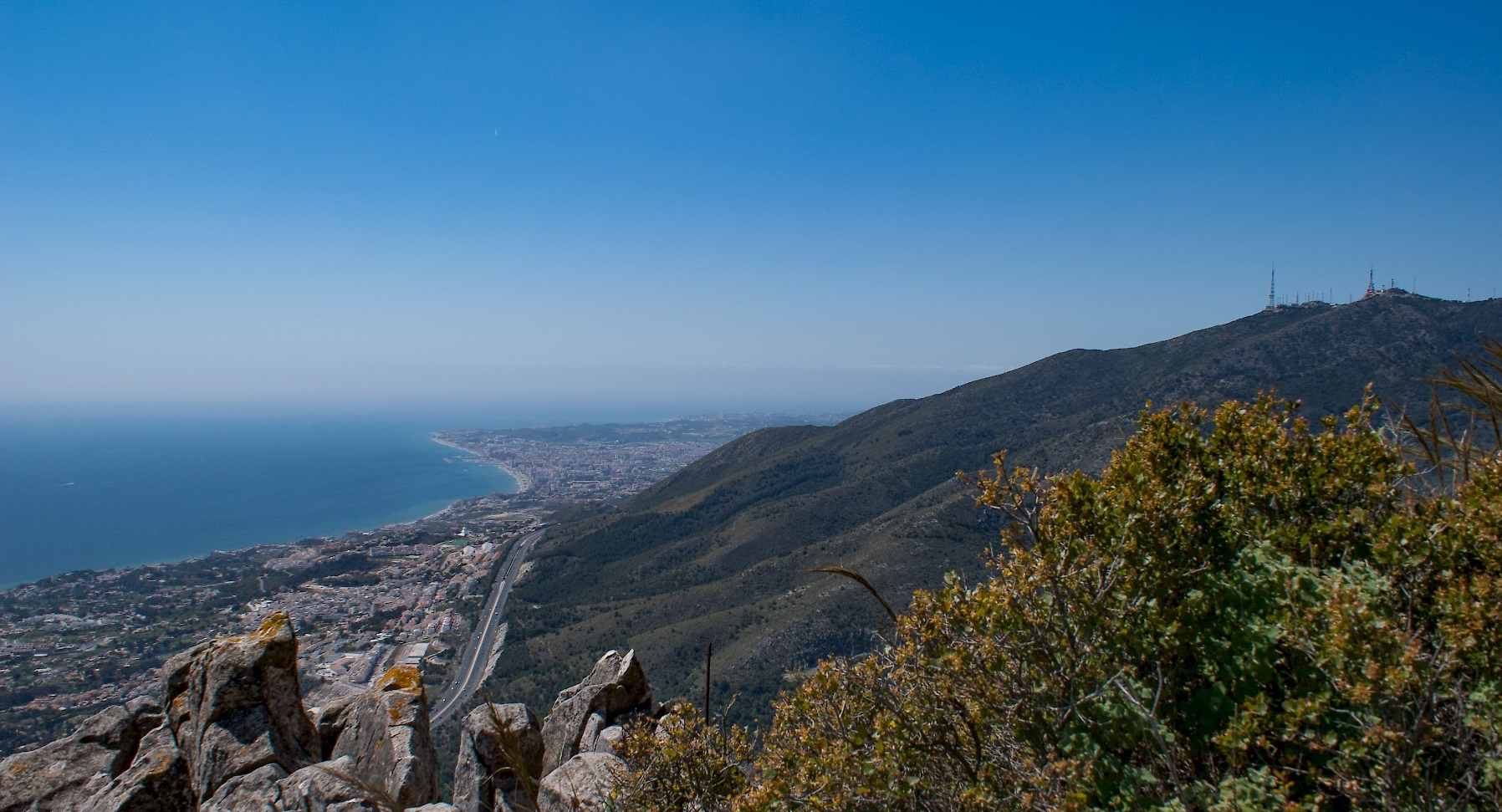 Cumbre del Calamorro recreation area
Located on the top of mount Calamorro in the town of Benalmádena Overall, this offers a complementary range of leisure activities for anyone that comes to the summit by cable car (or along the trails leading to the top).
The following facilities and activities are included in this recreational area:
Network of trails and rest areas
Viewpoints
Paragliding take-off area – Las Aguilas Centre
Falconry show
Dressage horse show
Night astronomical observation area (seasonal)
Astronomical observatory night (season)
Picnic area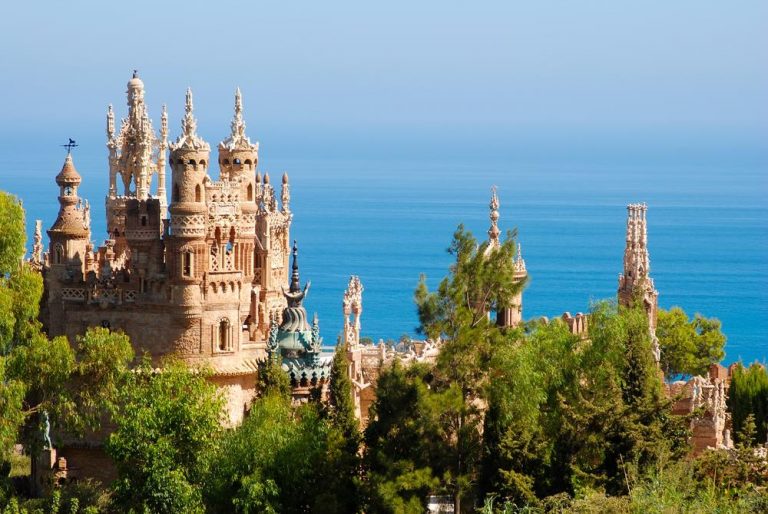 Las Águilas center
Located at the summit of Mount Calamorro, 770 metres above sea level and with magnificent views of the coast, this reserve is dedicated to the breeding and recovery of different birds of prey. This location allows you to find out about the way of life of a range of species (eagles, owls, vultures, hawks). Falconry shows available to visitors several times a day.
This installation can only be reached by cable car.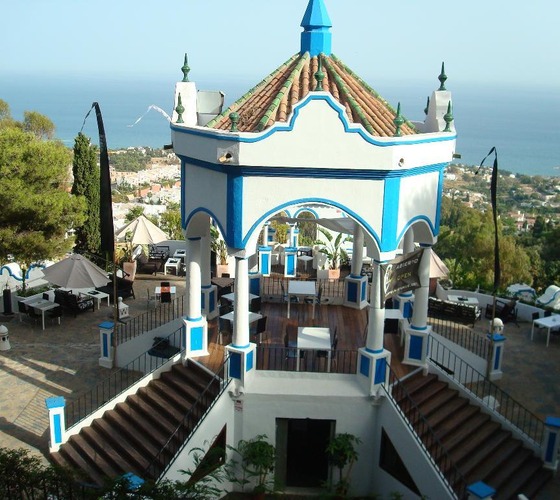 Jardines del Muro
The Jardines del Muro vantage point at the top of Benalmádena town, offers a broad overview of the hillside of the town, of the beautiful coastline as well as the silhouette of the African coast on clear sunny days.
The design of these gardens is attributed to the Canarian artist Cesar Manrique.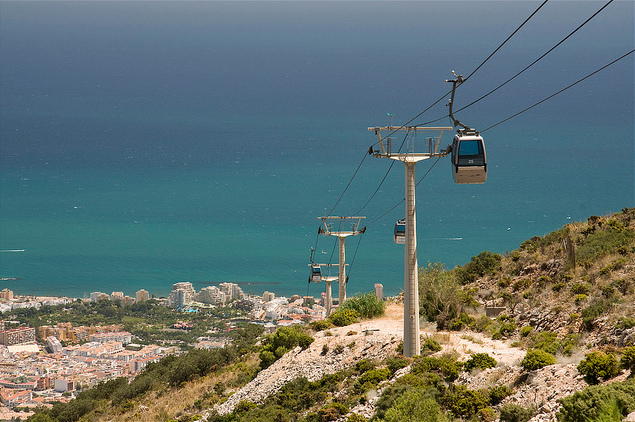 Cable Car
The Benalmádena cable car has very quickly become one of the main tourist attractions of the town of Benalmádena and the Costa del Sol.
This modern cable car connects the centre of the urban centre of Arroyo de la Miel with the summit of Mount Calamorro, standing 771 metres above sea level and offering privileged views over the coast, the Mediterranean, and even Africa on clear days.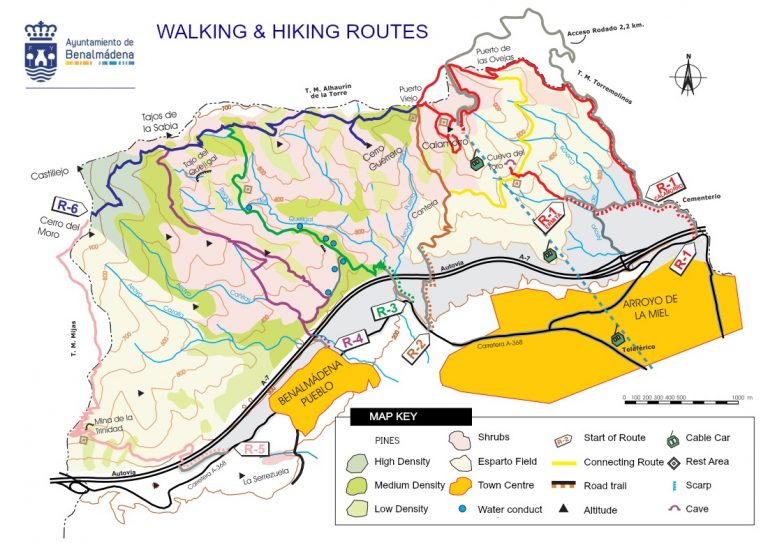 Senderos
The Town Hall is behind a promotion of the basic trail structure in Benalmádena for lovers of this activity. An improvement has been made to the existing network, tailoring it to minor difficulties through surface, signage and slope activities. The number of walking trails and the length of the trails have also been extended.
Benalmádena has now approximately 45 miles of trails with magnificent views over the coastline and with particular points of special interest and geological, botanical and zoological attractions. Most of them are routed to the sierra of Benalmádena, between monte Calamorro and monte Castillejos.
Further information on what to see in Benalmádena:
You can find all the information you need on what to do in Benalmádena at the tourist website.