Would you like to relive your experience in our facilities? Participate in our contest!
At The Palm Experience Hotels, we love to see photos of our guests at our hotels. That is why we have decided to create a contest called "The best photo of The Palm summer" so that you can show us how your summer is going with us.
The requirements to participate in the contest are very simple:
1 – Follow us on our Instagram profile @thepalmexperiencehotels
2 – Post on your profile the best photo of your summer in our hotels with the hashtag #thepalmlovers and tag us in the image.
Take out your mobile and capture unforgettable moments!
STAY AT OUR HOTELS!
Once you have stayed at our hotels, you can take the photo anywhere in our hotels: in the room, in the pool, in the spa, at the reception, in the restaurant, etc. Wherever you like! The question is that we can recognize if the photo is taken at the Palmasol Hotel, the Fénix Torremolinos Hotel, the Roquetas Beach Hotel, the Eurosalou & Spa Hotel or the Cap Roig Nature Hotel.
The contest will start on May 1, 2022 and will end on September 30, 2022 at 23:59h. During the contest we will keep you informed about prizes and surprises and on October 15 we will announce the winner.
From the team of The Palm Experience Hotels we wish you good luck to all of you!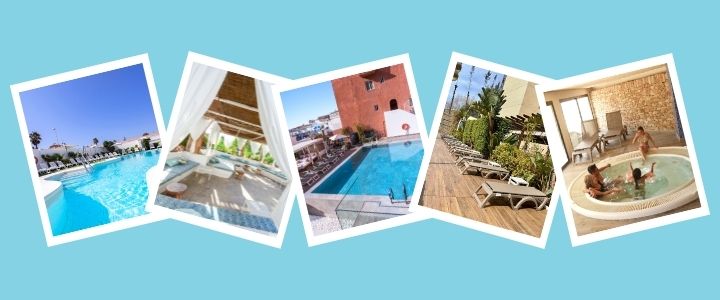 Share this article with your friends so they can participate too!