Today is Corpus Christi Day!
Today, 16 June, is the feast of Corpus Christi, a celebration of the Catholic Church that commemorates the Eucharist. Corpus Christi, or the Solemnity of the Body and Blood of Christ, is celebrated 60 days after Easter Sunday.
In Spain, today is a public holiday in the five provinces of Castilla-La Mancha and in the cities of Granada and Sevilla. In the rest of Spain, although celebrations may also take place today, most cities and towns celebrate Corpus Christi at the weekend.
Our hotels are located in the provinces of Málaga (Benalmádena and Torremolinos), Almería (Roquetas de Mar) and Tarragona (Salou and l'Ampolla) and in all of them there will be celebrations this weekend. Below you will find the programs for this year's Corpus Christi events.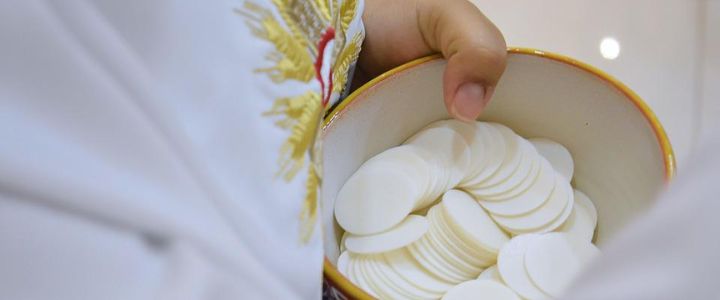 MÁLAGA
Saturday 18th June

6:30 pm Santa Misa
7:15 pm Celebration of Vísperas in the Catedral de La Encarnación
Toque de Fanfarrias
Concert by Music Band in the atrio
9 mp Vigil of the Adoración Nocturna Española in the church of Santo Cristo de la Salud.
Sunday 19th June

9 am Misa Solemne in the Catedral de La Encarnación
10 am Procession with the Santísimo through the streets of the city
STAY IN OUR HOTELS!
ALMERÍA
Sunday 19th June

10:30 am Transfer of the paso del misterio de la Santa Cena
Blessing of the paso
8:45 pm Return transfer of the paso paso del misterio de la Santa Cena
MONTBLANC
Sunday 19th June

11am Misa de Corpus Christi in the Parroquia Santa Maria la Major
Procession to the Santuari de la Mare de Déu de la Serra
Dance of the eagle and of the Montblanc bastoners in the Parroquia Santa Maria
Montblanquí popular entourage in the procession and in the square
Floral offering to the Mare de Déu
If you are coming to Montblanc, we recommend you to visit its old town, as we mentioned in our article on Routes to disconnect near Tarragona.
We hope to see you at one of these celebrations!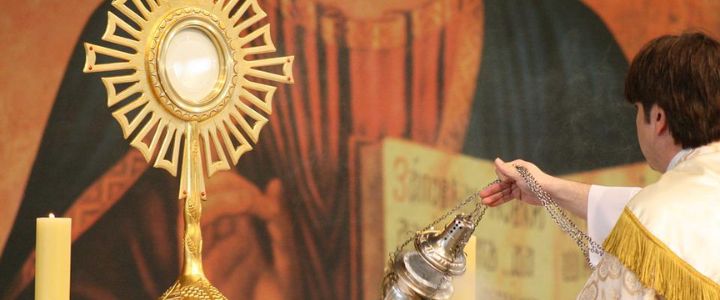 Share the article with your friends on social networks!