Roquetas de Mar – Excursions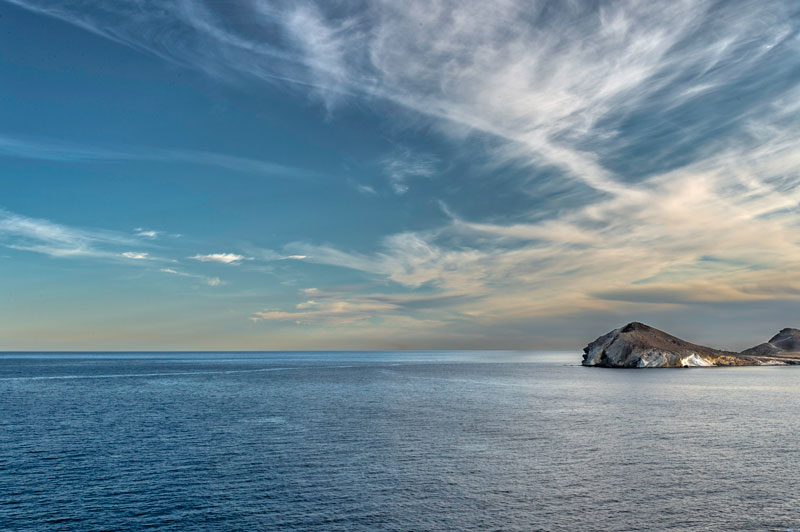 Excursion to Cabo de Gata Natural Park
Hotel Roquetas Beach is 45 km away from the Cabo de Gata Natural Park. You can enjoy magnificent views of the area and the unusual beaches. This is one of the most arid areas in Europe, and one of the few volcanic origin protected spaces. Its 63 km of coast have cliffs and a seabed classified as one of the best on the Spanish Mediterranean coast.
The fauna and flora of the park include a collection of especially interesting species, because they are either endemic or restricted to the neighbouring areas in their geographical distribution, are endangered species, essential for the normal development of ecosystems or they are an important economic resource.
The Cabo de Gata Lighthouse and the reef of Las Sirenas are two of the most representative landmarks of the province of Almeria.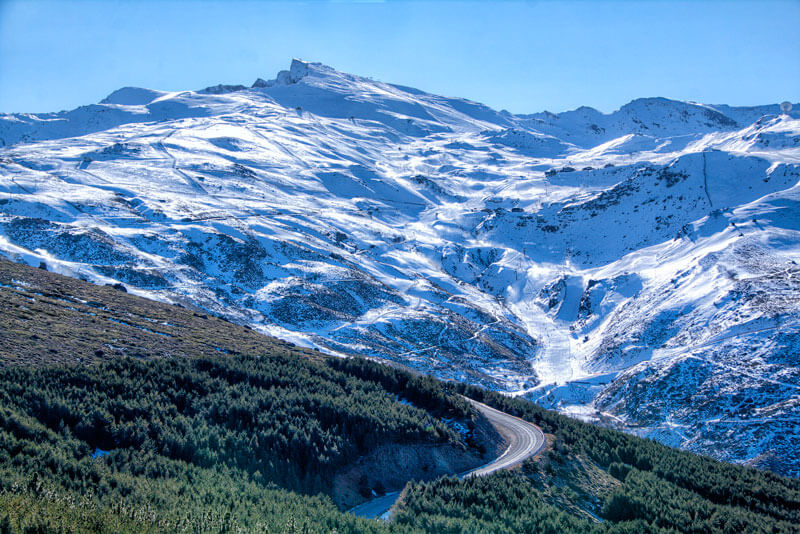 Excursion to Sierra Nevada
A two-hour drive from the hotel will take you to Sierra Nevada. You will be able to see the cave-houses of Guadix, pass through the valley of the Nacimiento river, and visit a pottery workshop in Alhabia.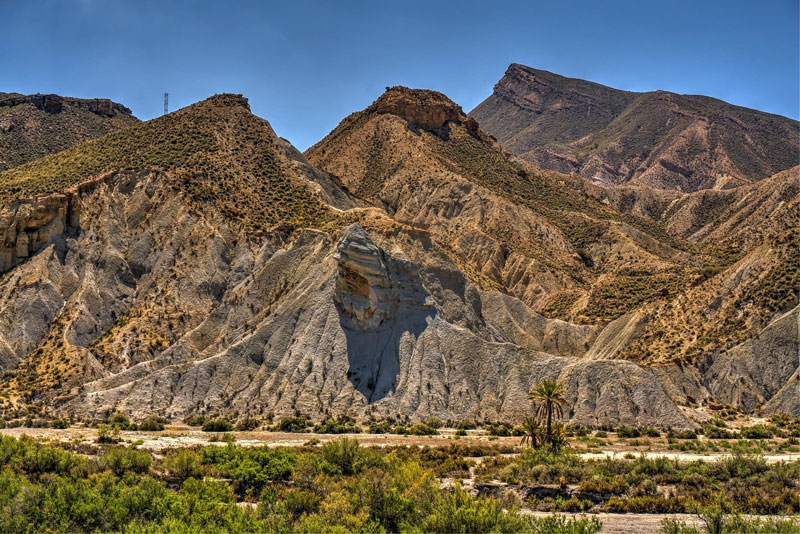 Excursion to Parque Oasis
Enjoy an excellent day in the desert of Tabernas. The parque del Oeste Oasis (known as Mini-Hollywood), enjoy live spectacles, explore the zoo and relax in the swimming pools and bars.